It provides you with an overview, options for setting priorities and ordering your tasks.
Available for
Students, Employees, Partners
Benefits and key features
The To-Do app lets you organize your tasks so you can focus on what's important to you. Set the priority of tasks including deadlines, or tags and categories.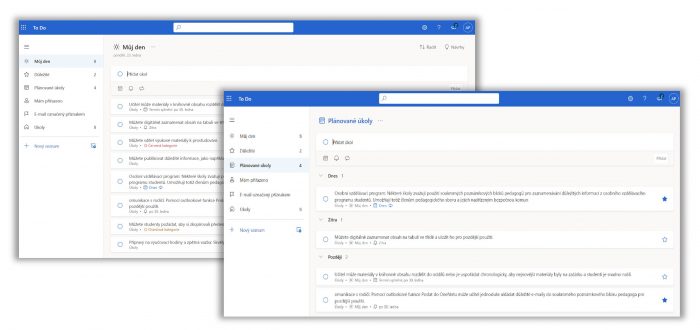 Requirements
Mailbox in Exchange Online.
Before you start
Notice:
Login: To log in, do not use the CTU e-mail address, but the login data for the CTU account in the format: username@cvut.cz and the CTU password.
Microsoft performs a backup of the service in case of a global failure. More information can be found on  this page .
VIC CTU does not back up data in the Microsoft Exchange online environment (Office 365) for the needs of individual recovery requests.